Kanban Management Professional – KMP II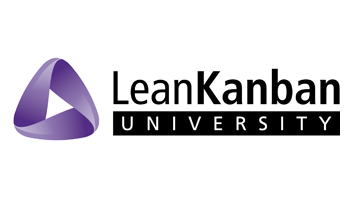 The Kanban Management Professional credential shows that you have completed top quality Kanban training to launch and manage Kanban initiatives.
The KMP class focusses on the rollout and daily operation of a Kanban system. You will consider what type of Kanban initiative is most appropriate for your organization and how to manage and evolve it over time.
Learn how to improve agility with asymmetrical commitment and cadences. The class covers recommended meetings, handling metrics and setting policy.
Audience
Individuals who are currently using a Kanban system, have prior experience with Kanban or are currently in the KMP training series.
Project managers
Service delivery managers
Portfolio or Program managers or directors
Heads of PMO
Project governance auditors and process engineers
Project management consultants and trainers
Anyone who wants to develop management skills
Learning Objectives
Individuals certified at this level will have demonstrated their understanding of:
Evolutionary Change
Decision Making
Kanban Boards
Kanban Systems
Metrics (for Service Delivery & Improvements)
Process Improvement
Coaching Tools
Benefits of Taking This Course
A Kanban Management Professional (KMP) knows how to make better decisions and streamline internal workflows to improve service delivery and create greater customer satisfaction.
In addition, those who complete this class earn the KMP Credential:
Authorization to use the KMP letters and badging
Recognition on the Lean Kanban University website
Access to private KMP – only forums for professional collaboration
Invitations to exclusive events worldwide
Prerequisites
Attendees are recommended to have read the Kanban book by David J Anderson or Kanban from the Inside by Mike Burrows. Prior attendance at KSD Foundations I is required to achieve the Kanban Management Professional (KMP) certification.
Examination
There is no exam for this course.
Course Outline
Day 1 
Module 1: Introduction
Module 2: Motivation for the Kanban Method
Module 3: Proto-Kanban
Module 4: Posit Science Case Study
Module 5: Understanding Kanban Systems
Module 6: Review: Definition of Kanban Method
Module 7: Seeing Services (in your existing organization)
Module 8: Scaling out across an organization
Module 9: Discovery Kanban
Module 10: Roles
Module 11: Feedback loops to improve service delivery
Module 12: Commitment & Replenishment
Module 13: Conducting Kanban Meetings
Module 14: Delivery Planning
Day2
Module 15: Conducting  a service delivery review
Module 16: Conducting  an operations review
Module 17: Models to identify improvement opportunities
Module 18: Understanding lead time
Module 19: Removing delays
Module 20: Understanding variability
Module 21: Risk Review
Module 22: Managing Bottlenecks
Module 23: Economic costs
Module 24: Change Management
Module 25: Closing thoughts
Appendix: Exercises